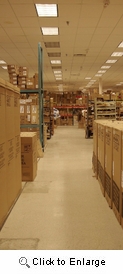 GloveSaver.com: FAQ Home Page


GloveSaver.com: Your source for wholesale latex gloves, nitrile gloves and vinyl gloves. With over 25 years of wholesale vending to the public. Our customers needs require them to choose the right glove the first time. Your needs are generally non-negotiable, but may be optional depending on the type of glove you need. We understand in any transaction that you seek value-for-money and that you have probably considered a range of different gloves from other vendors before settling on us. Our prices are posted as wholesale case and pallet prices, warehoused and shipped within the U.S.A.
GloveSaver.com: FAQ Contact Info


Our contact information

By phone:

1-888-277-9105 (between 9 a.m. and 5 p.m. Mountain Time)

By mail:

GloveSaver.com
13835 N. Tatum Blvd #9-505
Phoenix Arizona 85032
United States
info@glovesaver.com
GloveSaver.com: FAQ Free Glove Samples

SAMPLES AVAILABLE on Latex, Nitrile and Vinyl Gloves call 1-888-277-9105 Quality Standards • Conforms to ASTM D3578 (05) and EN455 (part 1, part 2, and part 3) Standards. • Manufactured under QSR (GMP) and ISO9001 : 2000 Quality Management System.


GloveSaver.com: FAQ Shipping Info
Shipping Information:

Please provide a physical mailing address. We do not ship to PO box or APO/FPO. Please note that UPS does not deliver on Saturdays or Sundays.

Most Orders Shipped Within 48 Hours of Purchase. We ship in the Continental United States, Delivered to your home or business with UPS Ground or FedEx. Tracking information will be emailed after your order is placed.


GloveSaver.com: FAQ Returns

Returns: Returns are accepted within 30 days from the time the order is placed as long as the products are returned in the same re-sellable and original condition.

30 Day Return Policy - In the unlikely event that you are not completely satisfied with the products you purchased from GloveSaver.com, you can return it for a refund of the purchase price less a 15% restocking fee, shipping, on all medical items, respiratory masks, fall protection, and food and water products. Medical items, respiratory masks, and food and water products cannot be returned to be re-sold according to law, therefore refunds for these products will not be issued. All returned items must be in new unused condition (deemed by us) and packaged in the original manufacturers' box. All of the products (except food and water products), manuals, accessories, registration cards, etc. must be returned before a refund may be issued. Returns on merchandise after 90 days are subject to refusal. After the returned products have been received, please allow 4-6 weeks for your account to be credited.

How to Return a Product: 1. Contact us at info@glovesaver.com to receive an RMA (Return Merchandise Authorization) number. A return shipping address will be given to you with your RMA number.

2. Carefully package the product in the manufacturers' original packaging, making sure to include all products (opened boxes can not be refunded)

3. Return the product via UPS or other insured shipping provider. It is recommended that you insure the package is not responsible for loss or damage to merchandise that is being returned. Please insure the package for your purchase price. Returned products will be shipped at customers' expense.

4. Place a shipping label on the box and return the product to the address given to you when you received your RMA number. Please remember to include your RMA number along with a note stating the reason for the return. After the returned products have been received, please allow 3-4 weeks for your account to be credited.


GloveSaver.com: FAQ Blog Info


visit our blog we post coupons for latex, nitrile and vinyl gloves. go to Glovesaver Blog